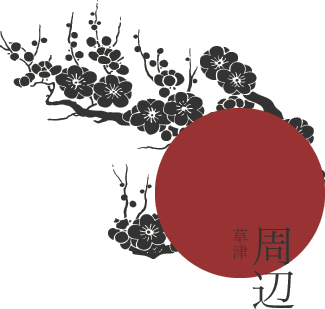 Nearby Sights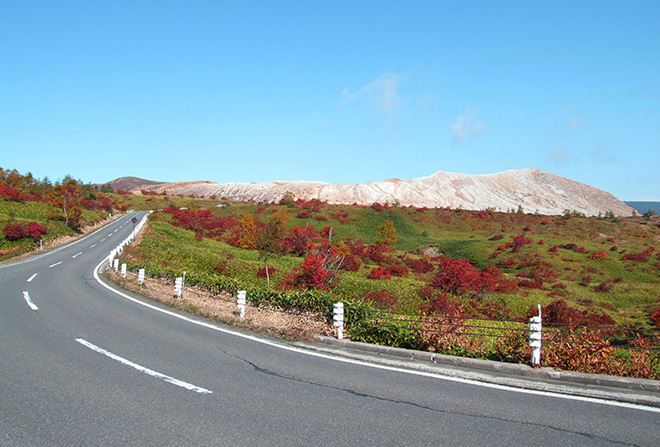 白根山
Mt. Shirane
A 2,160 meter active tall volcano also known as Mt. Kusatsu-Shirane.
From Kusatsu Hot Spring take an alpine highway with numerous hairpin curves.
Along the way, enjoy picturesque views of Lake Mononugu and the Sesho Plateau.
湯釜
Lake Yugama
A crater lake atop Mt. Shirane, this is one of the world's only lakes with acidic water.
Brimming with turquoise-colored water, the 300-meter deep lake, which measures 300 meters across, doesn't freeze in the winter because of sulfurous springs located on its bottom.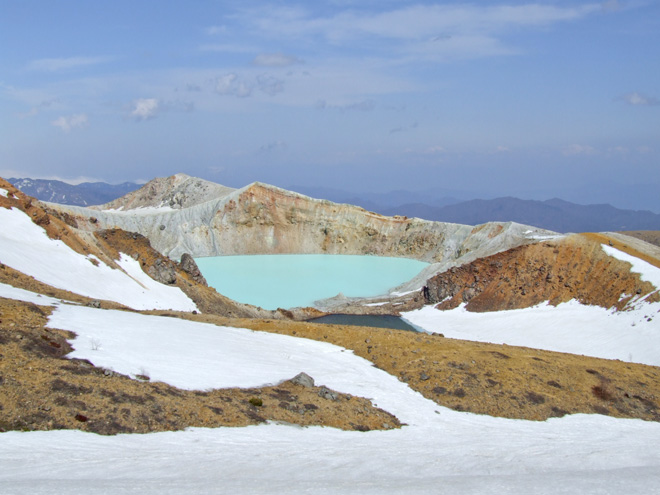 Mt. Shirane,Yoshigadaira Wetlands &Kusatsu InternationalSnow & Spa Resort